December 2017. Chennai, India
Baby Jaya's birth is bittersweet.
When Arun and Sudha first held their daughter, happiness was quickly met with concern. The baby girl they couldn't wait to meet had been born with a cleft lip and palate – a condition not widely understood in their region, which they feared they could do little about.
With an income of less than $3 a day, Arun and Sudha worried about how they would be able to care for Jaya and get her the cleft surgery she desperately needed.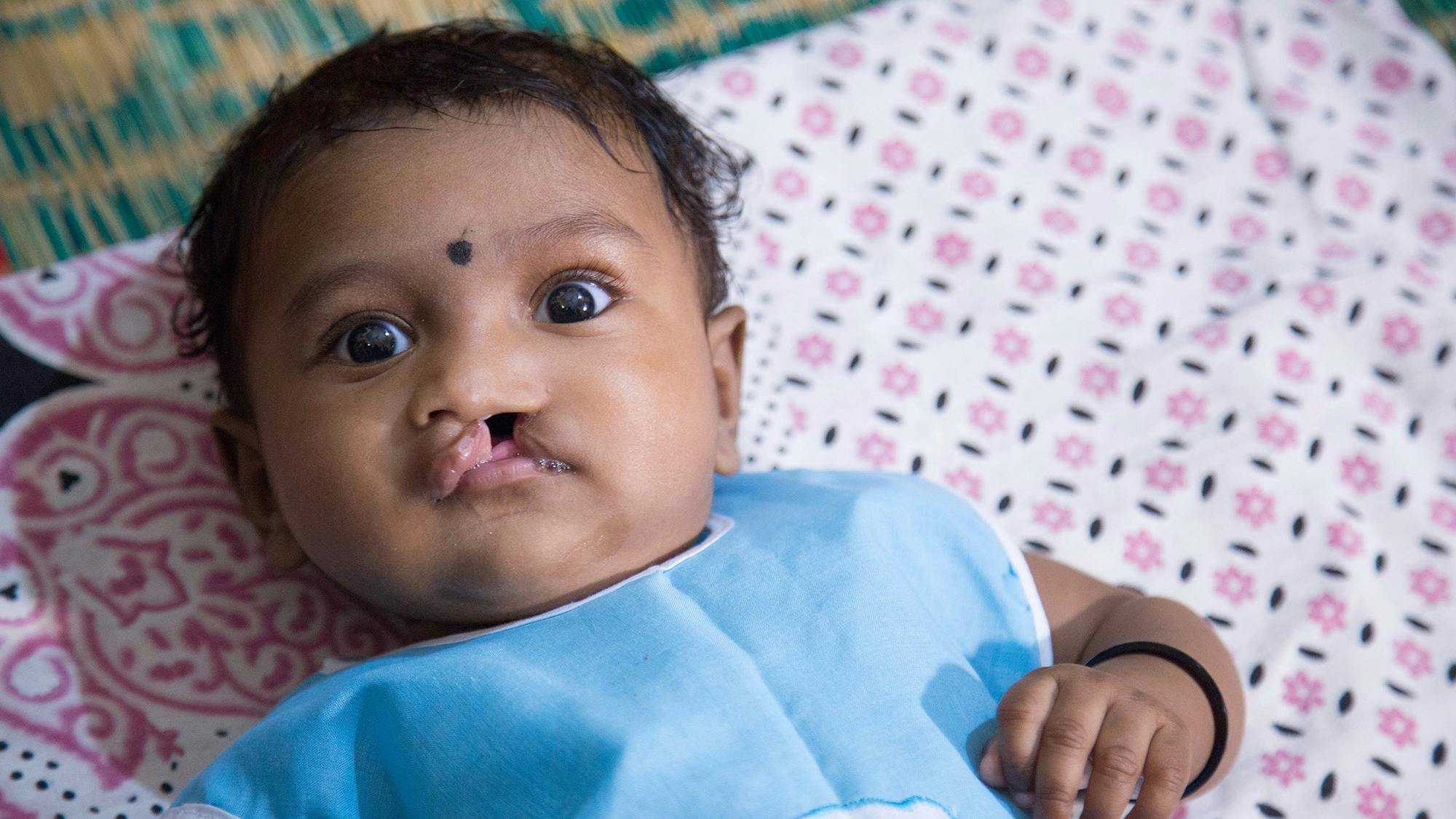 From concern to relief
"I'd been very nervous about Jaya's health," Sudha recalls. She'd been struggling to get her to feed without choking. So, imagine her and Arun's relief when the staff at the Sri Ramachandra Hospital were able to give Jaya her first examination, when she was just two weeks old, and help them manage her condition until treatment was possible.

"A nurse showed me how to feed Jaya and assured us that everything would be fine."
Sudha recalls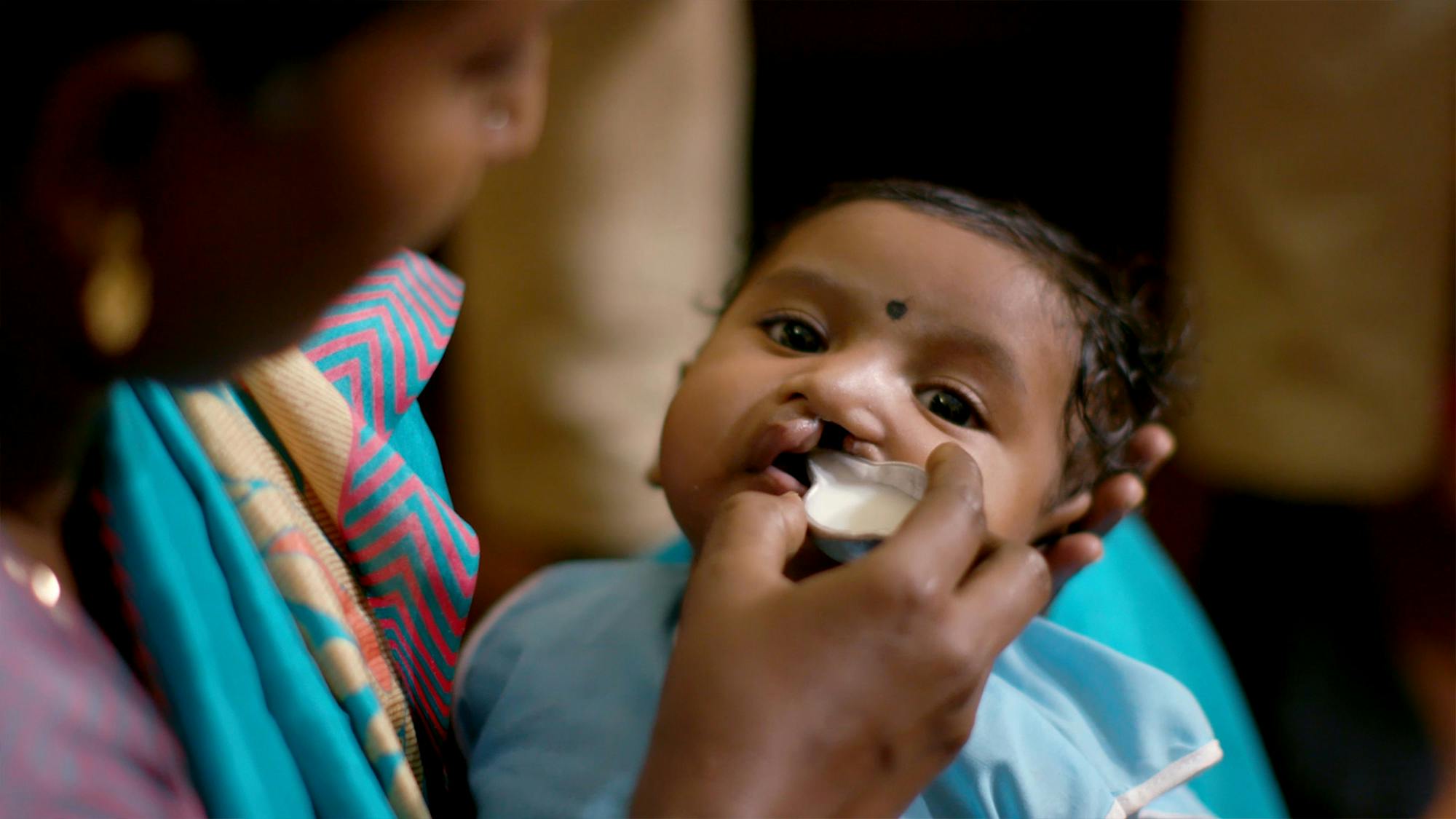 Jaya – the first smile of many
Little did Arun and Sudha know, thousands of miles away, a new partnership was developing between GSK and Smile Train. Jaya was to become the very first child to have her cleft surgery funded by GSK, paving the way for thousands more children just like her to have their lives transformed by the partnership.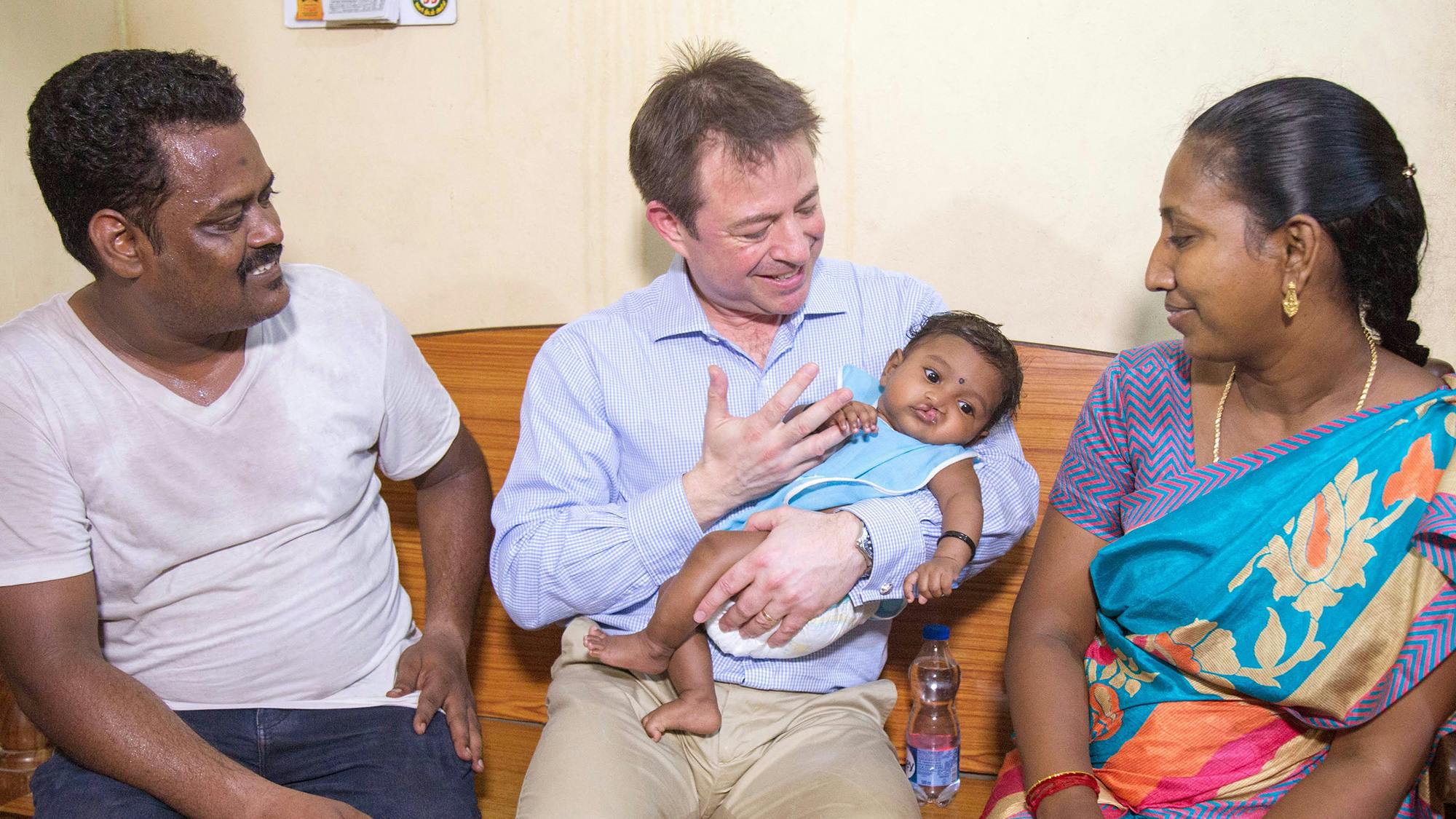 Jaya's progress
When Jaya was healthy enough for surgery, her family returned to Sri Ramachandra Hospital. Dr Murthy put their minds immediately at ease, telling them how she had personally performed more than 7,000 Smile Train sponsored cleft surgeries, and that Jaya was in safe hands with her skilled team.
Because she was able to be treated this young, Jaya can now live a normal life, thanks to the ongoing support of GSK and Smile Train.