Volunteering for smiles
An organisation's most valuable asset is its people. That's why GSK's PUSLE Volunteer Partnership aims to match the skills of its motivated employees to non-profit organizations across the world, volunteering their skills to solve healthcare challenges at home and abroad.
Since its launch in 2009, the PULSE initiative has seen over 800 employees volunteer their time and expertise to healthcare initiatives in more than 77 countries, amounting to more than £29 million worth of skilled services donated.

Smile Train – a non-profit that enables comprehensive cleft care for children and adults across the world – is one of those initiatives.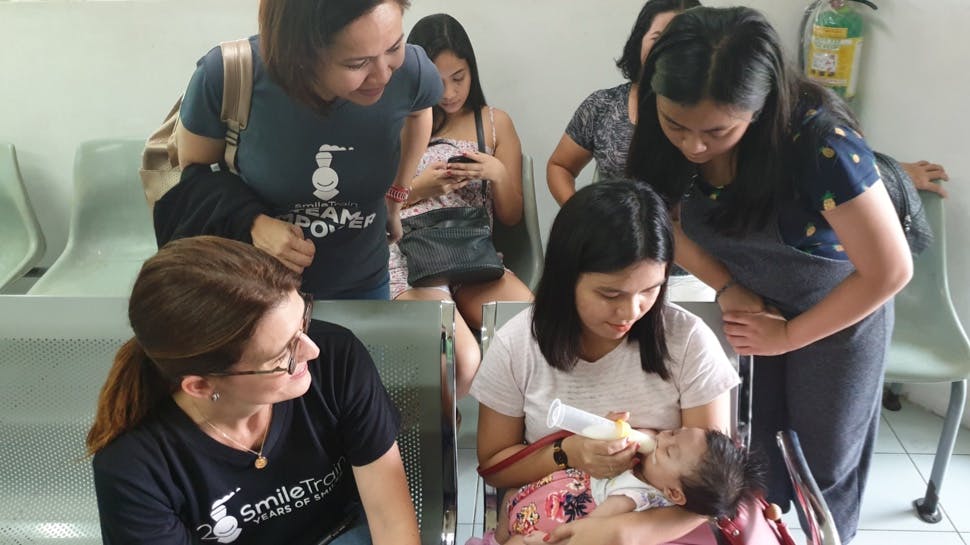 An eye-opening experience in Manila
GSK employee Mabuhay spent a month volunteering at a Smile Train hospital in Manila, Philippines. Her goal was to learn more about the challenges faced by children born with clefts.
"I was oblivious about what it means to have cleft and the impact to life," says Mabuhay. "It didn't occur to me that most children with cleft lips or palates face difficulties eating, breathing and speaking. Not to mention that they often become a target of bullying as they grow older.

"All of this makes them unable to live a normal life."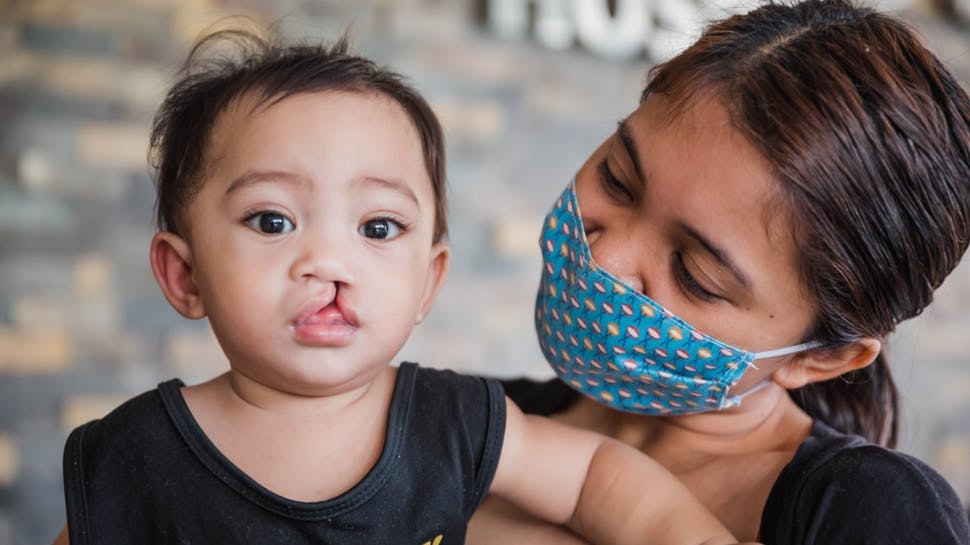 Raising awareness of cleft
The most striking experience for Mabuhay was witnessing life-changing cleft surgery at a Smile Train partner hospital. "I learned that a 45-minute repair surgery can treat cleft and change the life of the child forever," she says.
But with an estimated 4,000 children born every year with cleft in the Philippines, there is much work still to be done. "I want to raise more awareness of children with clefts and I want to create more smiles," says Mabuhay.
An opportunity to make more smiles
By taking people out of their comfort zone, the PULSE Volunteer Partnership can help employees increase their energy, motivation and resilience.
It is an opportunity to gain a broader understanding of the communities that GSK supports across the world, and to help bring smiles to the families of children with clefts and other vulnerable groups who benefit from their understanding and expertise.

To learn more about PULSE Volunteer Partnership, visit: https://www.gsk.com/en-gb/responsibility/our-people/employee-engagement/intrapreneurship-keeping-our-fingers-on-the-pulse/